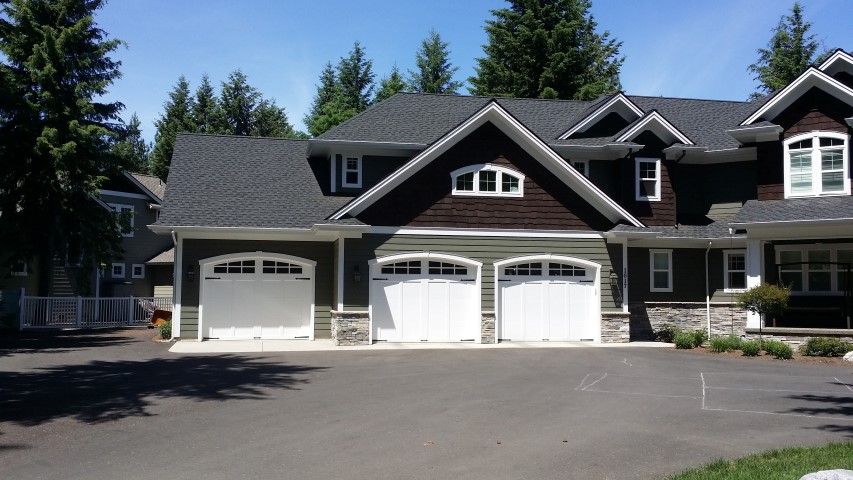 If you're a home builder, architect or in the construction industry, you can count on Continental Door Co. for all your new home builder or construction project garage door installation needs. Continental has expertise in all kinds of custom door fabrication and installation, and you'll find our experience with new construction jobs is tough to match.
Our extensive experience ranges from new construction installations and retrofit remodels to replace existing garage doors for multi-family homes, apartments, new subdivision developments, remodeling existing homes and custom dream homes.
The Continental Door Difference
Continental uses all the best brands, including Clopay, Cornell, Linear and Liftmaster, and our reputation for quality is so strong that we're one of the largest Clopay dealers in the area and the only Master Authorized dealer in the Greater Spokane area. At Continental Door, we have the staff and capabilities to take on larger construction and homebuilder projects, and we get it done on time.
Contracting Continental Door Co. for your new construction garage door installation means one less thing for you to worry about. We'll provide a free design consultation, give you the right garage door specs and offer you free estimates so you know exactly what to expect for your project.
Our Commitment to Safety
While we focus on doing a fast, efficient, quality job, we also commit to safety. You can be sure that our employees will show up to the work site with the correct safety gear and the proper training. Our workers receive annual WHMIS and fall restraint training, and we make sure that any of our employees performing specialty tasks have the proper certification and formal training for the job whenever possible. Safety awareness is number one on any job we do.
Where We Work
While our primary locations are in the Spokane and Coeur d'Alene parts of Washington, we are able to cover a wide geographical area, including out of state, with an even wider service area for larger residential and commercial jobs. You'll find us working not only throughout Washington, but also in North Idaho, Northeastern Oregon and Eastern Montana. Check out a complete listing of our service areas and contact us for your installation today.